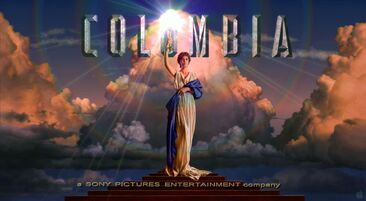 Columbia Pictures Industries, Inc. (CPII) is an American film production and distribution studio. Columbia Pictures now forms part of the Columbia TriStar Motion Picture Group, owned by Sony Pictures Entertainment, a subsidiary of the Japanese conglomerate Sony.
It was home to Marvel Universe films and other related films.
With Marvel Studios
Edit
Ghost Rider (2007)
Ghost Rider: Spirit of Vengeance (2012)
Men in Black
Men in Black 2
Men in Black 3 (2012)
Spider-Man (2002)
Spider-Man 2 (2004)
Spider-Man 3 (2007)
The Amazing Spider-Man (2012)
The Amazing Spider-Man 2 (2014)
The Punisher (International version)
With Metro-Goldwyn-Mayer Pictures
Edit
007: Casino Royale (2006)
007: Quantum of Solace (2008)
007: Skyfall (2012)
The Pink Panther (2006)
The Pink Panther 2 (2009)
With Sony Pictures Animation
Edit
Arthur Christmas (2011)
Cloudy with a Chance of Meatballs (2009)
Hotel Transylvania (2012)
Open Season (2006)
Open Season 2 (2009)
Open Season 3 (2011)
Surf's Up (2007)
The Pirates! Band of Misfits (2012)
The Smurfs (2011)
The Smurfs 2 (2013)
External Links
Edit
Ad blocker interference detected!
Wikia is a free-to-use site that makes money from advertising. We have a modified experience for viewers using ad blockers

Wikia is not accessible if you've made further modifications. Remove the custom ad blocker rule(s) and the page will load as expected.