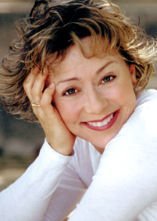 Debi Derryberry is an American actress, voice actress, singer, composer and kids' entertainer who won an American Anime Award.
Filmography
Edit
Anime/Animation
Edit
Aladdin- Dhandi, Eden (2 episodes)
American Dragon: Jake Long- Additional Voices
Chalkzone- Betty, Bobby Sue, Fried Egg, Ms. Tweezer
Clifford the Big Red Dog- Bob, Cosmo
Cow and Chicken- Cow's friend Pam
Fillmore!- Cherie Shotwell, Nina, Estelle, Anita, Ms. Frederica, Botanist Leader, Facilitator, Intercom voice, Freckle-Faced Girl, Melba, Braces Girl, Pioneer Annie Mae, Nancy Cook, Store Employee # 2
Goof Troop- Rose Deckenbloom (Episode "Puppy Love")
Johnny Bravo- Kid, Girl
Mirmo!- Panta
Monster High- Draculaura
Oswald- Weenie, Catrina
Sofia the First- Snow White
Stitch!- Warracchi
TaleSpin- Additional voices
Nickelodeon's Tales of Misunderstanding- Jeffery
Taz-Mania- Jake Tasmanian
The Addams Family- Wednesday Addams
The Adventures of Jimmy Neutron: Boy Genius- Jimmy Neutron, Amber, Nissa
The Grim Adventures of Billy and Mandy- Nergal Junior, Various characters
The Spooktacular New Adventures of Casper- Additional Voices
Timon and Pumbaa- Children, Cupid
Totally Spies- Madison (Episode "First Brat")
What-a-Mess- Daughter
Zatch Bell!- Zatch, Zeno
Live-Action
Edit
iCarly- Principal Franklin's assistant
A Bug's Life- Baby Maggots
Aladdin- Additional Voices
Archie: To Riverdale and Back Again- Midge Klump Mason (Live-Action)
Babe- Puppy
Brother Bear- Additional voices
Casper's Scare School- Banana Lady, History Teacher
Castle in the Sky- Young Sheeta, Madge
Cats Don't Dance- Additional voices
Charlotte's Web 2: Wilbur's Great Adventure- Fern
Despicable Me 2 (2013)- Additional Voices
Dr. Seuss' The Lorax (2012)- Additional Voices
Happily N'Ever After- Additional voices
Hercules- Additional voices
Home on the Range- Additional voices
Horton Hears a Who!- Who Mom, Additional voices
Ice Age: The Meltdown (2006)- Diatryma Mom
Jimmy Neutron: Boy Genius- Jimmy Neutron
Kiki's Delivery Service- Senior Witch in 1998 Disney dub
Lady and the Tramp 2: Scamp's Adventure- Annette
Life with Louie: A Christmas Surprise for Mrs. Stillman- Jeannie
Pocahontas II: Journey to a New World- Additional voices
Tarzan- Additional voices
The Jimmy Timmy Power Hour (2004-2006)- Jimmy Neutron
Toy Story (1995)- Troll, Aliens, Voice on Intercom at Pizza Planet, Additional voices
Toy Story 2 (1999)- Additional voices
Wreck-It Ralph (2012)- Additional voices
Video Games
Edit
Ape Escape 3- Pink Monkey (speaking voice)
Ape Escape Academy- Pink Monkey, Female voice
Bee Movie Game- Additional voices
Crash of the Titans (series)- Coco Bandicoot, Polar, Young Neo Cortex, Nina Cortex Little Boys
Final Fantasy X'/Final Fantasy X-2- Fayth of the Aeon Bahamut
Nicktoons Unite!- Jimmy Neutron
God of War: Chains of Olympus- Calliope
God of War III (2010)- Calliope
Jimmy Neutron vs. Jimmy Negatron- Jimmy Neutron, Jimmy Negatron
Nicktoons: Attack of the Toybots (2007)- Jimmy Neutron
Nicktoons: Battle for Volcano Island- Jimmy Neutron
Nicktoons: Clash of the Martians- Jimmy Neutron
Nicktoons Movin' Eye Toy- Jimmy Neutron
Nicktoons Unleashed- Jimmy Neutron
No More Heroes 2: Desperate Struggle- Matt Helms / Mimmy
Over the Hedge: The Video Game- Kid
Pac-Man Party (2010-2012)- Pac-Man
SpongeBob Squarepants featuring Nicktoons: Globs of Doom (2009)- Jimmy Neutron
Street Fighter X Tekken (2012)- Pac-Man
The Grim Adventures of Billy & Mandy- Nergal Jr.
Toy Story Activity Center- Alien(s), Voice on Intercom in Pizza Planet Model Rocket
White Knight Chronicles: International Edition- Rocco
Zatch Bell! (series)- Zatch Bell, Dufort, Zeno
Ad blocker interference detected!
Wikia is a free-to-use site that makes money from advertising. We have a modified experience for viewers using ad blockers

Wikia is not accessible if you've made further modifications. Remove the custom ad blocker rule(s) and the page will load as expected.