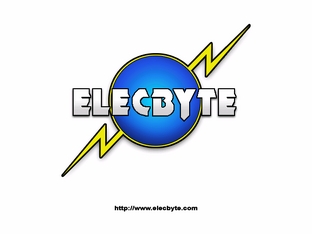 Elecbyte are the creators of MUGEN, Kung Fu Man, and the Default Stage in M.U.G.E.N. (in 1.x named Mountainside Temple)
Elecbyte released the customizable fighting game M.U.G.E.N in 1999. The engine was originally released on July 17, 1999. Beta versions of it were made to work on MS-DOS and Linux platforms (Windows platform was never officially released until the release of 1.0 RC1 version, previous Windows unfinished versions were "leaked" since 2003), distributed through their website. The engine allows users to insert created characters, background stages, and other game objects through interpreted text files, graphics, and sound compilations to create a functioning fighting game similar to commercial games. While the engine is set up primarily for fighting game development, several other book types have been developed using it, including shooter and platform style games. Officially, Elecbyte claims to have forgotten what the acronym M.U.G.E.N stood for, but the readme documentation states that its meaning referred to the days when the engine was meant to emulate shooting games as opposed to fighting games. The meaning of "mugen" (無限) in Japanese, "unlimited" or "infinite", may have influenced the naming. M.U.G.E.N later expanded into a wide variety of teams and communities such as Mugen Fighters Guild, Mugen Infantry and Mugen Free For All.
External Links
Edit
Ad blocker interference detected!
Wikia is a free-to-use site that makes money from advertising. We have a modified experience for viewers using ad blockers

Wikia is not accessible if you've made further modifications. Remove the custom ad blocker rule(s) and the page will load as expected.