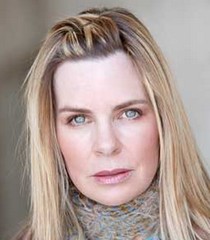 Hunter MacKenzie Austin is an American voice actress. In teen life, she was a magazine journalist of Tiger Beat, Glamour and LA Weekly.
Filmography
Edit
Gun X Sword (2005)- Bunny, Shino (Ep. 24)
Melody of Oblivion (2004)- Q-chan
Strawberry Eggs (2001-2002)- Sumrie Amagasaki
Video Games
Edit
Final Fantasy IV (2007-2013)- Porom (uncredited)
Fire Emblem: Awakening (2012-2013)- Nowi
Marvel vs. Capcom 3: Fate of Two Worlds (2011)- Hsien-Ko
Romancing SaGa (2005)- Farrah (uncredited)
Rune Factory: Tides of Destiny (2011-2012)- Pandora, Quinn
Star Ocean: The Last Hope (2009-2010)- Lymle Lemuri Phi (uncredited)
Valkyrie Profile 2: Silmeria (2006-2007)- Sha-kon, Chrystie, Phyress, Crescent, Lwyn (uncredited)
Ulimate Marvel vs. Capcom 3 (2011-2012)- Hsien-Ko
Ad blocker interference detected!
Wikia is a free-to-use site that makes money from advertising. We have a modified experience for viewers using ad blockers

Wikia is not accessible if you've made further modifications. Remove the custom ad blocker rule(s) and the page will load as expected.