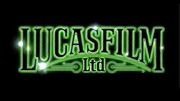 Lucasfilm Limited, LLC is an American film and television production company based in the Letterman Digital Arts Center in San Francisco, California. The studio is best known for its films, such as the Star Wars and Indiana Jones franchises, as well as its leadership in developing special effects, sound and computer animation for film. The Walt Disney Company bought Lucasfilm in 2012 at a valuation of $4.06 billion. Lucasfilm was founded by filmmaker George Lucas in 1971 in San Rafael, CA. Most of Lucasfilm's operations were moved to San Francisco in 2005.
Related companies
Edit
Divisions
Edit
Skywalker Sound — Post-production sound design
LucasArts — Video games. Its development arm was shut down in April 2013, but it retained its function as a video game licensor, retaining fewer than 10 employees.
Lucasfilm Animation — animation Lucasfilm Animation Singapore — animation

Industrial Light & Magic — visual effects
Pixar Animation Studios — Computer animation film production company that was sold to Steve Jobs in 1986. It became a subsidiary of The Walt Disney Company in 2006, six years prior to the Disney acquisition of Lucasfilm.

Lucas Books — Book publishing imprint of Del Rey Books, licensed from Lucasfilm.
Lucas Licensing — Licensing and merchandising
Lucas Online — Websites
External Links
Edit
Ad blocker interference detected!
Wikia is a free-to-use site that makes money from advertising. We have a modified experience for viewers using ad blockers

Wikia is not accessible if you've made further modifications. Remove the custom ad blocker rule(s) and the page will load as expected.