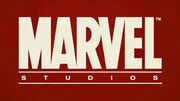 Marvel Studios, Inc. originally known as Marvel Films from 1993 to 1996, is an American television and motion picture studio based in Manhattan Beach, California. The Studio is a subsidiary of Marvel Entertainment, a wholly owned subsidiary of The Walt Disney Company. Being a part of the Disney conglomerate, Marvel Studios works in conjunction with The Walt Disney Studios, another Disney conglomerate unit, for distribution and marketing.
Marvel Studios includes numerous units and joint ventures, both operating and defunct; Marvel Television, Marvel Animation, Marvel Music, MVL Productions LLC, Marvel Films Animation, Marvel Animation Studios, and MLG Productions.
Amongst the many animated, television, feature film and music releases, the studio has been involved in three Marvel-character film franchises that have each exceeded one billion dollars in North American revenue—the X-Men, Spider-Man, and Marvel Cinematic Universe multi-film franchises. The current film distributors Marvel currently has deals with are 20th Century Fox, Columbia Pictures and Walt Disney Studios Motion Pictures. Former film distributors include Artisan Entertainment, Lionsgate, New Line Cinema, Paramount Pictures and Universal Pictures.
The "MVL Productions LLC" unit has released seven films since 2008 under the Marvel Cinematic Universe title – Iron Man (2008), The Incredible Hulk (2008), Iron Man 2 (2010), Thor (2011), Captain America: The First Avenger (2011), Marvel's The Avengers (2012) and Iron Man 3 (2013). These films all share a timeline, cast and characters.
Marvel Films Animation – animation subdivision (1994–1997)
Marvel Television (2010–present)

Marvel Animation (2008-): Subsidiary charged with oversight of Marvel's animation productions.

Marvel Animation Studios (2012-)
MLG Productions - joint venture with Lionsgate (2004–2011)

MVL Productions LLC: film slate subsidiary
Marvel Music (2005-)
Ad blocker interference detected!
Wikia is a free-to-use site that makes money from advertising. We have a modified experience for viewers using ad blockers

Wikia is not accessible if you've made further modifications. Remove the custom ad blocker rule(s) and the page will load as expected.