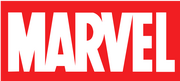 Marvel Television (Marvel TV) is a division of Marvel Studios, a subsidiary of Marvel Entertainment in The Walt Disney Company conglomerate. The division is responsible for live-action and animated (Marvel Animation) TV Shows and direct-to-DVD series. The division is based at affiliate ABC Studios' location.
On June 28, 2010, Marvel Entertainment announced the start of Marvel Television, Marvel Studios' division, together with the appointment of Jeph Loeb to head up the division as executive vice president, head of television. Marvel TV's first show in development in October 2010 was The Incredible Hulk.
In April 2012, Marvel TV signed with Creative Artists Agency for live action representation. By April 2012, Marvel TV had four shows in development: the Hulk project and AKA Jessica Jones for ABC, Cloak and Dagger for ABC Family, The Punisher for Fox and Mockingbird. In May 2012, it was announced that the Hulk project was not ready for the 2012-13 season, and would possibly be for the 2013-2014 season. It was also announced that ABC passed on AKA Jessica Jones.
In July 2012, it was reported that Marvel had again entered into discussions with ABC to do a show set in the Wikipedia:Marvel Cinematic Universe Marvel Cinematic Universe, and in August, ABC ordered a pilot for a show called S.H.I.E.L.D., to be written by Joss Whedon, Jed Whedon, and Maurissa Tancharoen, and directed by Joss Whedon. On April 6, 2013 ABC announced that the show would be titled Marvel's Agents of S.H.I.E.L.D. and was officially ordered to series on May 10, 2013.
In September 2013, Deadline reported that Marvel was developing a series inspired by the Agent Carter Marvel One-Shot, featuring Peggy Carter. The report stated the the series was looking for a writer, and was one of several series in development at Marvel.
Ad blocker interference detected!
Wikia is a free-to-use site that makes money from advertising. We have a modified experience for viewers using ad blockers

Wikia is not accessible if you've made further modifications. Remove the custom ad blocker rule(s) and the page will load as expected.