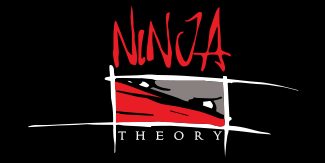 Ninja Theory is an independent video game developer based in Cambridge, England. Originally founded as Just Add Monsters in March 2000, the company was purchased by former Argonaut Games CEO Jez San in November 2004.
The team developed its first game, Kung Fu Chaos, in 2003 exclusively for the Xbox, which was published by Microsoft Game Studios. Ninja Theory's second game, Heavenly Sword, for the Sony PlayStation 3 was released in September 2007 and features a "free style" combat action system. The developer was nominated for five Develop Industry Excellence Awards for the game, including best new IP, visual arts, audio accomplishment, technical innovation, and best independent developer.
In June 2008, the company licenced NaturalMotion's morpheme animation system. Ninja Theory's third game, titled Enslaved: Odyssey to the West, was released for both the PlayStation 3 and XBOX 360 and was published by Namco Bandai Games. Previously, Enslaved was believed to be a sequel to Heavenly Sword until Ninja Theory confirmed otherwise; stating that such a game is "extremely unlikely".
At the Capcom Tokyo Games Show conference on September 15, 2010, it was announced that Ninja Theory were developing a reboot of the Devil May Cry franchise under the name of DmC: Devil May Cry. The game was released on January 15, 2013 on the XBOX 360 and PlayStation 3.
As Just Add Monsters
Edit
Kung Fu Chaos (2003)- XBOX
As Ninja Theory
Edit
Heavenly Sword (2007)- PlayStation 3
Enslaved: Odyssey to the West (2010)- PlayStation 3, XBOX 360
DMC: Devil May Cry (2013)- PlayStation 3, XBOX 360, Microsoft Windows
Ad blocker interference detected!
Wikia is a free-to-use site that makes money from advertising. We have a modified experience for viewers using ad blockers

Wikia is not accessible if you've made further modifications. Remove the custom ad blocker rule(s) and the page will load as expected.