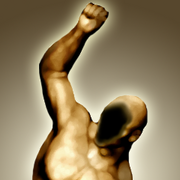 "I am bulletproof!"
―The Heavy
Survival is a game mode in where how many opponents can you beat, whether it's single or simulatenous.
Also in M.U.G.E.N features a co-op mode of Survival where both players must work together to make their way to the top.
The player must beat five opponents or more to watch a victory pose.
Ad blocker interference detected!
Wikia is a free-to-use site that makes money from advertising. We have a modified experience for viewers using ad blockers

Wikia is not accessible if you've made further modifications. Remove the custom ad blocker rule(s) and the page will load as expected.